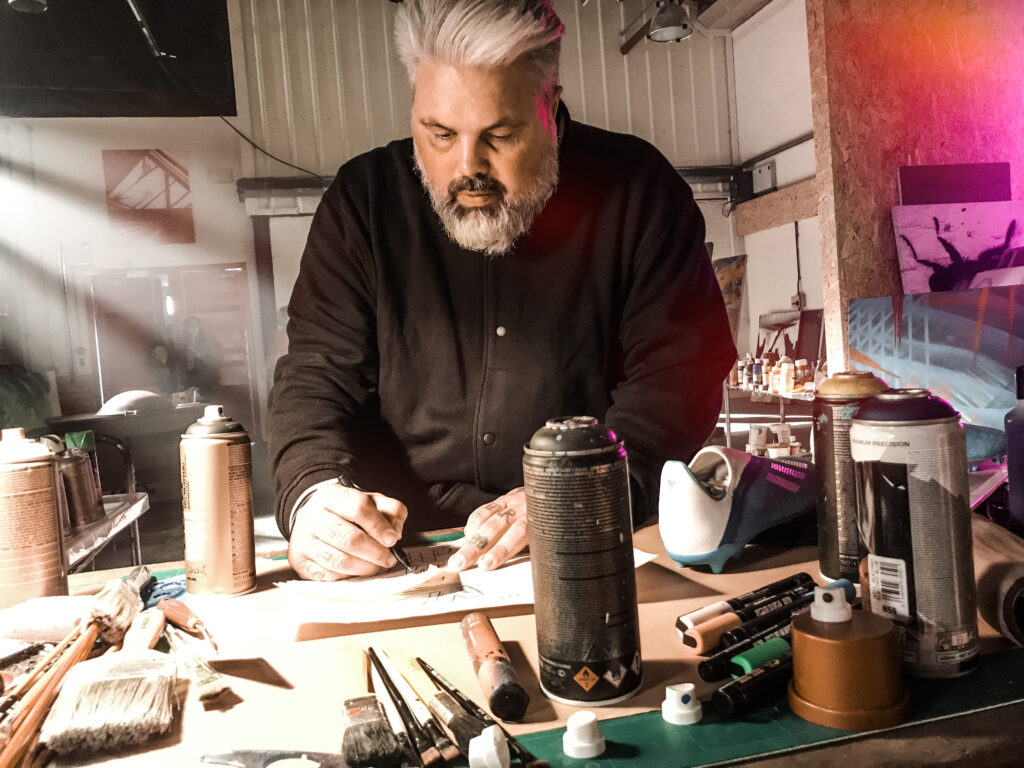 Our Vision
We would like to produce authentic looking urban street art for your home or business, bringing colours and texture only the urban style can deliver.
Our Story
This all started pretty much the same way as many, getting out and getting up in the early hours of the morning all through the teenage.
Developing a style over the years to match the passion.
Now that experience and ability goes into creating art for a huge array of clients, from private homes to top brands worldwide.
We cover anything from bedrooms to tower blocks, working with a wide spectrum of artists and styles, so the world is literally your oyster and a plan can be created to cover pretty much anything.
Tell us your ideas and let us see how we can make them a reality.
We look forward to speaking with you.
Mr Meana
Head Artist